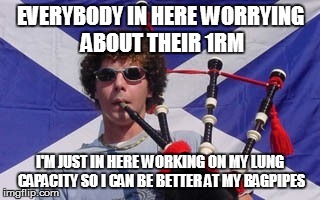 Fitness & Performance
A.
3 RFT of:
30 Calorie row
30 Russian KBS 53/35
30 BJ 24/20
B.
Spend 10 Min working on splits
Join us Saturday for HILL RUNNING and Hill Technique. If you plan to run in the Spinx Runfest you'll need this practice! And even if you don't plan to register for one of the many race options running up and down hill correctly is such a great thing to practice. Let Stephen help make it easier for you! Join him for some hills, skills and drills SATURDAY at 10am! Meet at the gym, 800mwarm up to the hill, then do some work and come back. 60-90 minutes. ALL LEVELS.